WEBS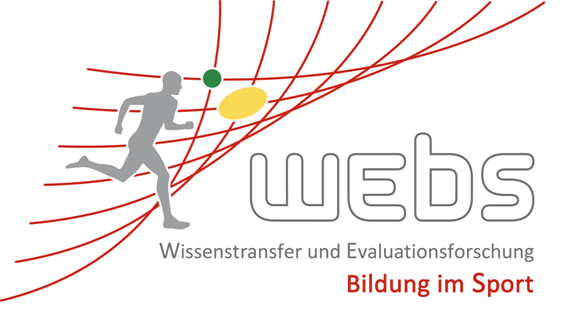 WEBS stands for Wissensaustausch und Evaluationsforschung – Bildung im Sport (Knowledge Exchange and Evaluation Research – Education in Sport) and is an institution of the "Education in Sport" Division. The overall goal of WEBS is to connect activities for the development, implementation and scientific evaluation of topics on "Education in Sport" in cooperation with institutions of sports practice (e.g. sports associations, schools). Example of the main topics include personality and team development, health promotion or competence development.
The aim of knowledge exchange is to work with partners from sports practice (e.g. associations, schools) on topics relevant to sports science and sports practice, to make them available for use in everyday sports and to implement them together with the respective practice partners.
Evaluation research aims at scientifically accompanying measures and concepts of sports practice, analysing processes and effects as well as further developing and optimising them.
We offer our partners from various fields of sports practice (children's and youth sports, sports instruction, trainer and teacher training) several services for knowledge exchange and evaluation research in sport, including concept development and implementation, lectures and workshops, expertise and consulting, etc.
The WEBS coordinator responsible is Lena Herrmann.