Physical Activity and Health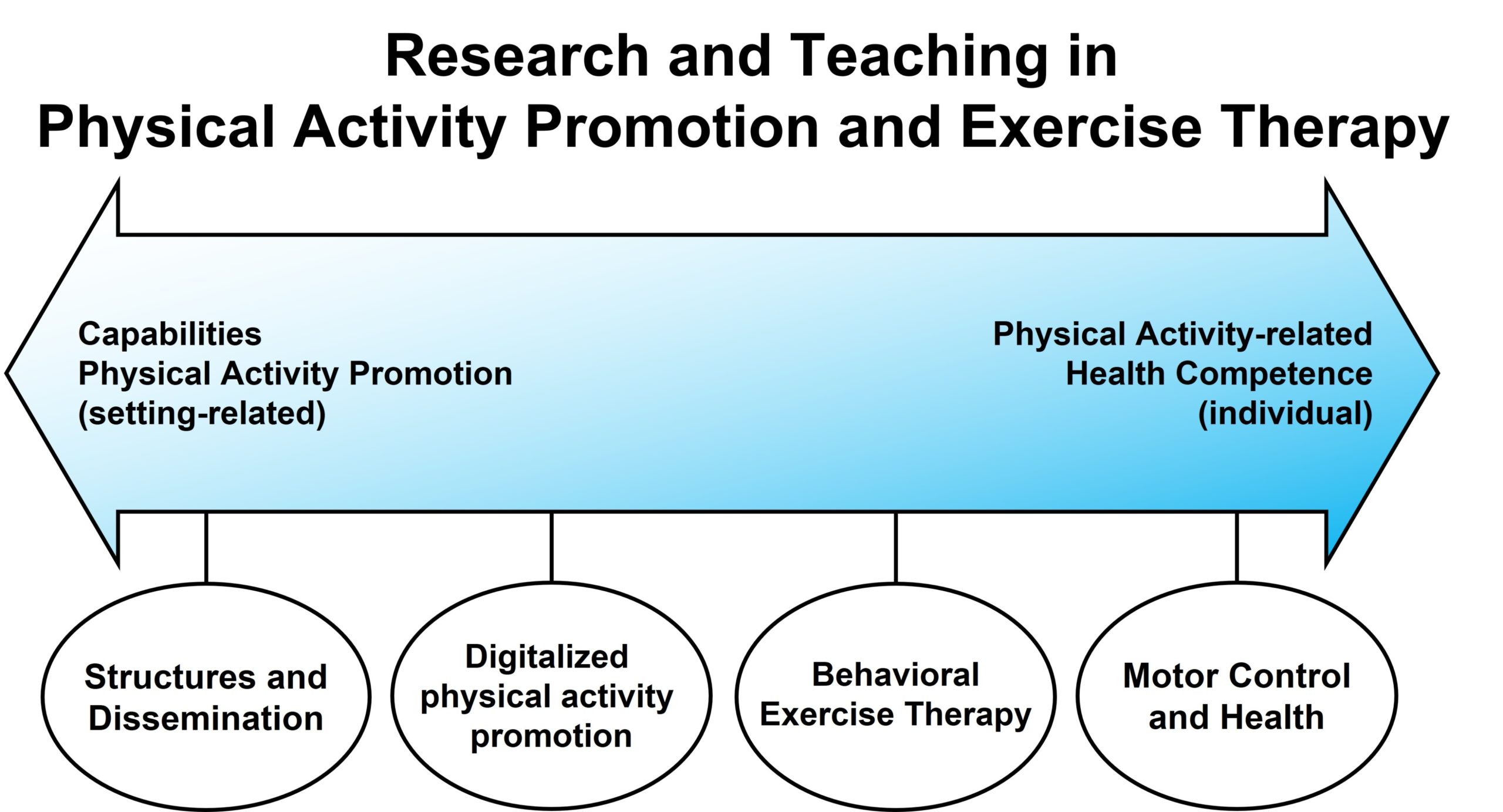 The "Physical Activity and Health" Division addresses questions of physical activity promotion within the spectrum of the capabilities of health promotion in certain structures and individual physical activity-related health competence (PAHCO). For example, new ways for sustainable and structurally anchored physical activity promotion are developed, e.g. in vocational education or health care, using participatory approaches. Furthermore, the research focuses on interventions for motor control and motor learning in people with health conditions, or on possibilities for initiating physically active lifestyles in exercise therapy (also using digital technologies).
Teaching
The chair "Physical Activity and Health" engages in all study programmes of teacher education (primary subject, secondary subject, basic qualification) and in the master "Physical Activity and Health". A detaillied overview can be accessed here.