Education in Sport
Education in Sport
The department "Education in Sport" deals with questions of education in sport. The research focuses on empirically oriented sports pedagogy and didactics with references to sports psychology. The central topics are pedagogical quality of training, psychosocial resources, and competence orientation. Applied problems in these areas are investigated in different educational settings (school or physical education, club sports, training of trainers).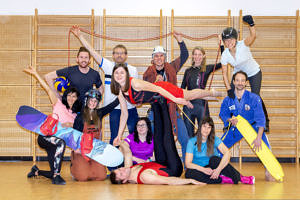 Research
A central focus is on the applied relevance of research on education in sport, for example in networking with partners in organized sport such as the German Olympic Sports Confederation and the German Federation for Youth.
The research foci are bundled in the Campus for Knowledge Exchange and Evaluation Research – Education in Sport (WEBS).
Teaching
The Departement "Education in Sport" is responsible for managing and coordinating PETE (physical education teacher education) at DSS.