BIG 5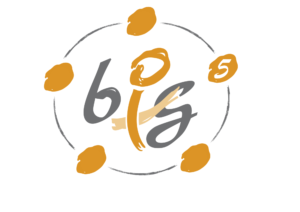 For a period of four years, the German "GKV-Bündnis für Gesundheit" (Alliance for Health) is funding the expansion of the further developed project " Bewegung als Investition in Gesundheit" (BIG) (movement as an investment in health) to other municipalities in Bavaria. The project is evidence-based and will be the subject of scientific evaluation. It is administered by the Department of Sports Science and Sport of the Friedrich-Alexander University of Erlangen-Nuremberg (FAU). The emphasis is on women in disadvantaged circumstances. The overall objective of the expansion by five locations is to contribute to greater equality of health opportunities in Bavaria.
The BIG5 project targets the precise goals of promoting physical activity among women in disadvantaged life circumstances, strengthening women's health competence and establishing health-promoting structures. To do this, the BIG project encourages women to cooperate in the creation of low threshold physical activity programs by adopting a participatory approach. In tandem with women, the planning process incorporates political decision-makers (e.g. city councillors and heads of associations) and local community experts (e.g. employees of cultural and sports clubs or offices). In this way, the courses are advertised by the women themselves. Potential female participants are approached by the BIG courses in their own environment. Under the guidance of the BIG coordinators, a local network is established to guarantee the implementation and sustainable continuation of the project.
BIG implementation has now been realized in 17 municipalities in Germany. For the wider dissemination of BIG in Bavaria, local authorities with interest in implementing the advanced project will be sought by the end of 2020. These communities will be given the prospect of promoting the health of women in difficult circumstances through the BIG approach, which has been field-tested for long-standing experience, and of establishing long-term health-promoting structures. As support, the communities can benefit from wide-ranging project funding for a period of 3.5 years, which covers, among other things, the financing of a coordination office and physical activity courses. In parallel, those project leaders receive scientific advice and support free of charge from the FAU's Department of Sports Science and Sport and the opportunity for exchange with other BIG communities.
Brief summary
Period: 2020-2024
Project manager: PD Dr. Karim Abu-Omar
Project coordinator: Maike Till
Project website:  www.big.fau.de
Sponsor: The project BIG 5 is funded by the Federal Centre for Health Education (BZgA) on behalf of and with funds of the statutory health insurances according to § 20a SGB V within the GKV Alliance for Health (www.gkv-buendnis.de).