NU-BIG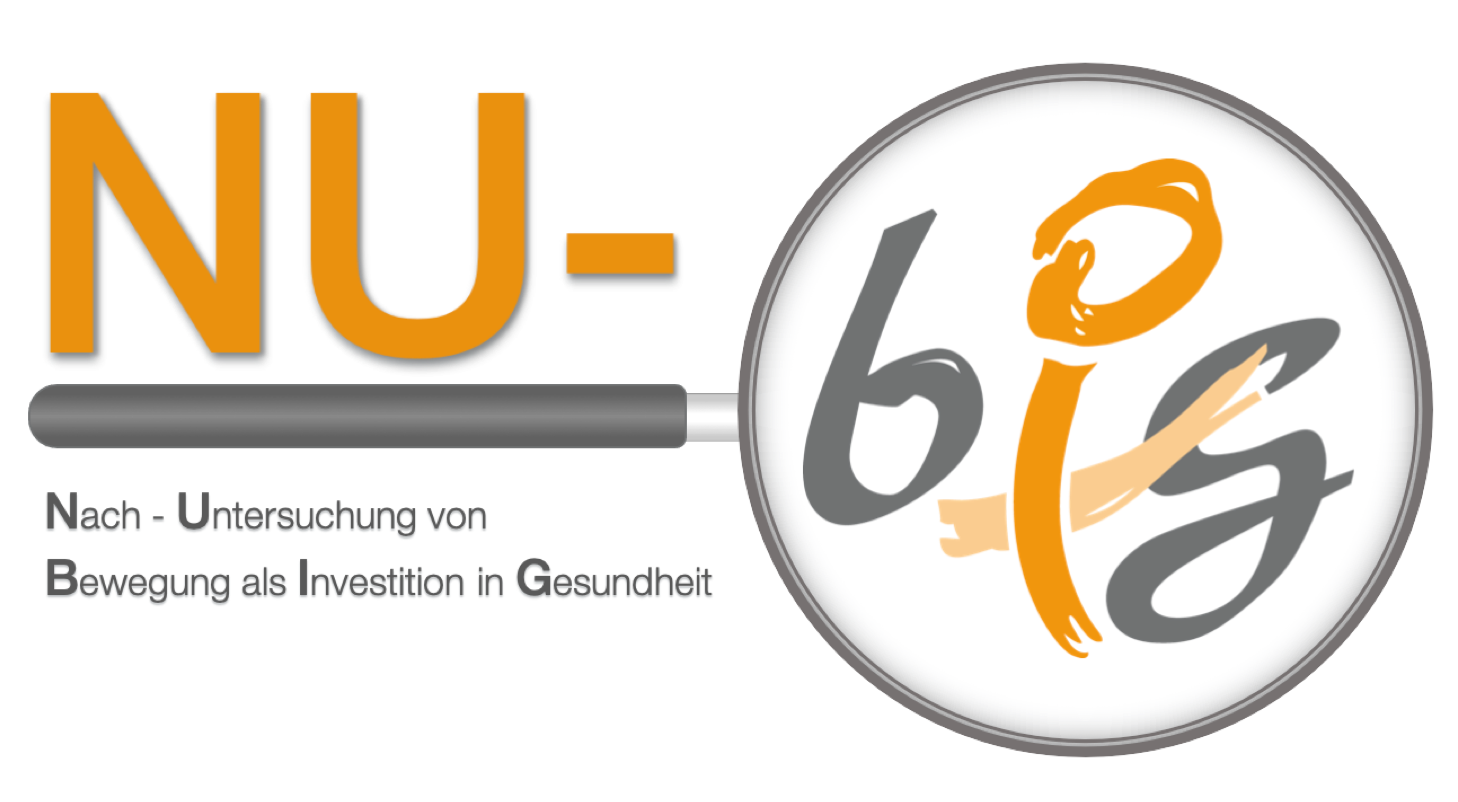 Follow-up study of the BIG project (NU-BIG)
Within the framework of the research project "NU-BIG" (Follow-up study of the BIG project), the BIG project is being comprehensively evaluated. The aim of the study is to gain insights into the long-term behavioral and environmental preventive effect of BIG and its transferability.
The following research questions will be answered:
Behavioral preventive effects:
Does BIG succeed in encouraging women in difficult life situations to engage in physical activity and to commit them to exercise in the long term?
Which long-term effects have been obtained with regard to the health, well-being and empowerment of women in difficult life situations?
What economic effects can be achieved through women's participation in BIG and a sustainable increase in physical activity?
Environmental preventive effects:
Does BIG succeed in producing lasting transformations in the communal structures for health promotion?
Under which conditions (determinants) can BIG be implemented sustainably in a local context?
What costs are associated with the (sustainable) implementation of BIG in communities?
Transferability of BIG:
What conclusions can be drawn from the behavioral and environmental preventive effects of BIG for a successful transfer and roll-out to other locations?
The study will apply a mixed-method design, i.e. qualitative and quantitative methods will be combined. Data re-analysis, questionnaires, interviews, focus groups and the Photovoice approach will be applied. A total of about 800 participants of the offers and 50 executives will be interviewed.
An essential component of BIG is the participation of the recipients. For this reason, women participating in the BIG offers are members of the research group of NU-BIG and are thus involved in the planning of the survey instruments and the implementation of the study. In addition, the women are given the opportunity to demonstrate the added value of the BIG project from their own perspective.
In parallel to the DSS, two other institutions are involved in the study. Helmholtz Zentrum München will be responsible for the health economic evaluation and the University of Regensburg for the qualitative evaluation. NU-BIG is funded by the Federal Ministry of Education and Research (Bundesministerium für Bildung und Forschung) for a period of 3.5 years.
Brief summary
Period: 2020-2023
Project manager: PD Dr. Karim Abu-Omar, PD Dr. Heiko Ziemainz
Project coordinator: Raluca Sommer, Annika Herbert-Maul (in Elternzeit)
Project staff: Stephanie Linder
Project website:  www.big.fau.de