MS-bewegt
MS-bewegt – Promotion of physical activity with e-health counselling and training programme for people with multiple sclerosis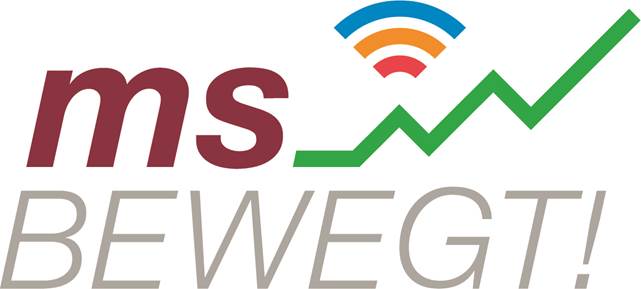 Many people with multiple sclerosis have limited mobility. Exercise and health sports in particular have a positive effect on the symptoms of MS. The aim is to support people with MS in bringing more exercise into their daily lives and to create suitable structures and options for action that enable people with MS to benefit from the positive effects of targeted exercise and health sports.
The Department of Sport Science and Sport (DSS) at Friedrich Alexander University Erlangen-Nuremberg is working with an interdisciplinary team (see Partners) on the development of an e-health platform to promote the activities of self-help and build a physically active and healthy lifestyle.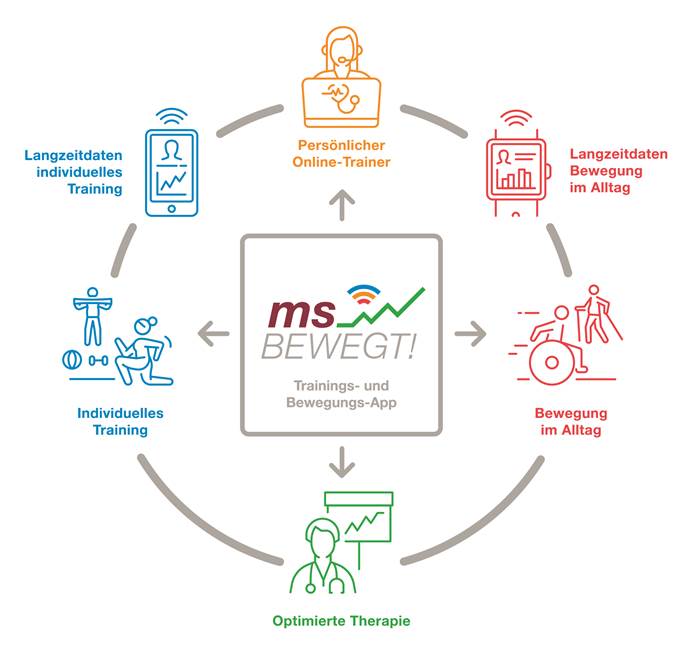 The special feature of this e-health offering will be that the participating persons with MS will receive professional online care from qualified sports therapists and physiotherapists and will be supported in integrating physical training and exercise into everyday life. With the accompanying mobile app and a wrist-worn smartwatch, the participants can always keep an eye on quantitative and qualitative aspects of movement in everyday life as well as physical training and achieve their personal goals.
Furthermore, the involvement of medical and therapeutic specialists is one of the main features of the movement-related health programme. The aim is to establish a structured interaction and communication between the medical, therapeutic and multiple sclerosis staff via the e-health platform.
The idea of self-help and participation is central to this project. For the project, this means specifically involving the various stakeholders in the development and implementation process of this platform from the outset. It is crucial for the successful implementation and dissemination of the web-based offering to identify needs, demands and requirements of the stakeholders involved such as patient associations, doctors, therapists, representatives of the health insurance funds, scientific experts, but especially the persons with multiple sclerosis who stand out due to their specific expertise and experience. This is associated with increased quality, relevance, acceptance and sustainability of the project in policy, practice and among people with MS.
This project builds on the experience of previous DSS projects in the field of telemedicine and internet-based interventions:
Project duration: 2017-2020
Principal investigators: Prof. Dr. Klaus Pfeifer (FAU), Dr. Alexander Tallner (FAU), Helmut Geiger (AMSEL e.V.)
Project staff: Verena Hartung
Cooperation partners:
Patients' Association Action of Multiple Sclerosis Patients in Baden-Württemberg (AMSEL e.V.)
Centre for Telemedicine in Bad Kissingen,
medi train GbR Centre for Health Sports, Sports and Physiotherapy
Quellenhof Neurological Rehabilitation Centre
Juliusspital Würzburg Foundation
motionnet Systems Ltd.
Sponsor: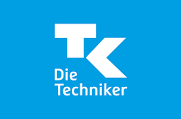 This project is supported by Techniker Krankenkasse Baden-Württemberg.